Your successful day in the field with nexti:Sales
---
9:00 am Day is planned
With the :Sales App, you start your working day relaxed: Plan your tasks and your route directly on the iPad. On a Google Maps based map the locations of your customers are displayed. In this way, you can see directly which customers are in the vicinity.
---
10:00 am First customer
Customer history, sales development, sales trends:
You have all customer information at your fingertips and go to the customer appointment optimally prepared.
---
10:05 am New products shown
Take full advantage of your iPad's capabilities:
Instead of long searching in the catalogue, show your customer product info, images, videos, datasheets on your iPad. This makes selling really fun!
---
10:10 am Order recorded
Place the desired items in the shopping cart with a tap of your finger or with a barcode scanner. Now you can change delivery date, quantity or prices. It can be done that quickly? Yes, it's that fast.
---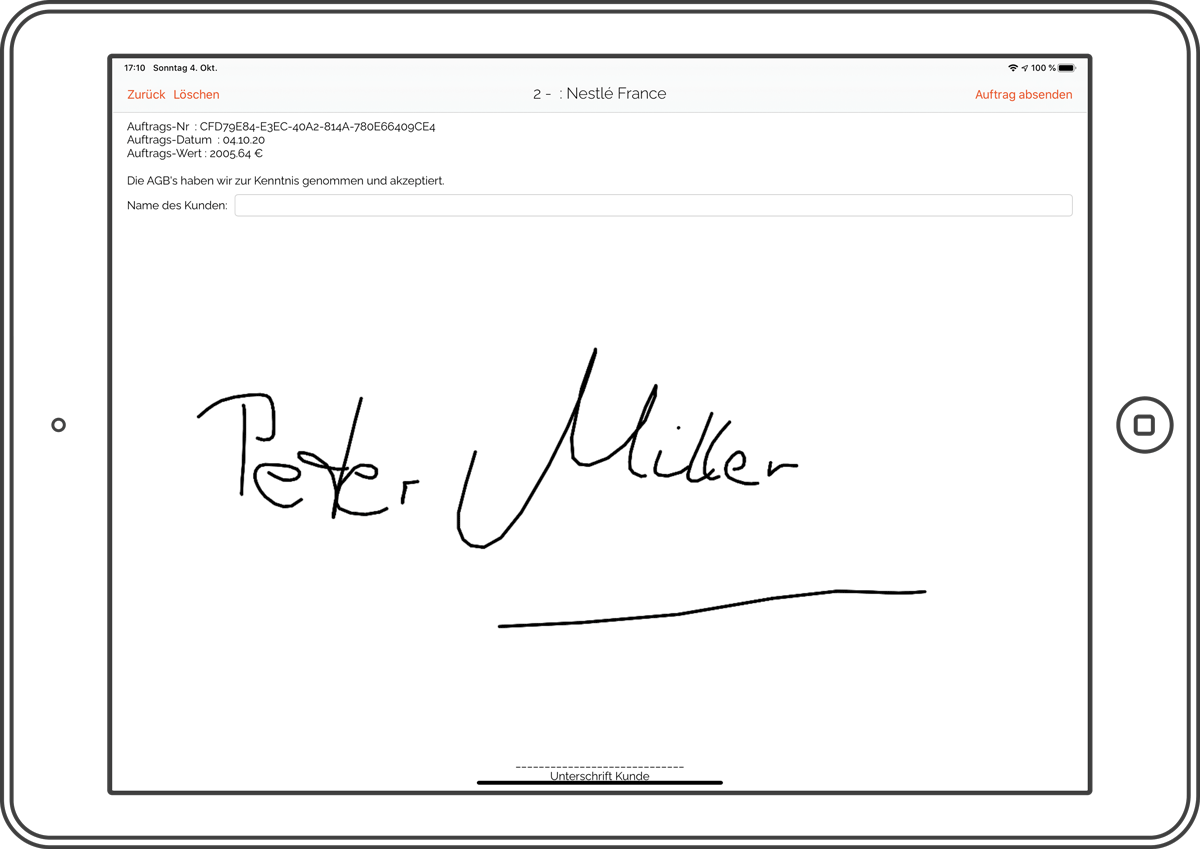 10:11 am Ready for shipment
Everything covered? Your customer can look at the finished order again and sign it directly on the iPad. The order is already sent out as a PDF. Now it's your colleagues' turn in the office.
---